Adu has performed her original songs and improvisations at improv, jazz, indie, electronica festivals and venues with international artists such Jim Denley, Richard Nunns, Jack Body, Lol Coxhill and Leo Tadagawa. She has been in improvised groups, such as Leila Adu & The Don'ts (John Edwards, Steve Noble), MarshallBeresfordAdu™ (Hannah Marshall and Steve Beresford), Truth in the Abstract Blues (Fabrizio Spera, Mike Cooper) and is currently active in The Miz'Ries in New York and groups with Makoto Sato in Paris. Additionally, she has taught children's and correctional facility workshops in free-improvised music, graphic scores and conducting in Umbria, New York and Accra.
Latest Release
Tre Zampe:
The Falling, The Frailing
The Falling, The Frailing captures the first musical meeting of improvising trio Tre Zampe, melding the confronting and subtle sound-world of guitarist Richard Comte (France), exquisitely morphing, driving drums of Francesco Pastacaldi (Italy) and warped impressionist ballads of vocalist/keyboardist Leila Adu (NZ/NYC).
With elements of free improv, jazz, noise music and no-wave, this new EP follows a collection of Adu's poetry on the theme of the interplay between vulnerability and safety, through art, the body, citizenship, and falling in love throughout time.
Leila Adu: Vocals, Keyboard
Francesco Pastacaldi: Drums
Richard Comte: Guitar
Past Releases
The Miz'Ries Complete Control of Your Vehicle (Belts and Whistles) 2016;
Life Station (Leila Adu, Daniel Carter, Jeff Henderson, Jeff Snyder & Federico Ughi) (577 Records, US) 2016;
Truth in the Abstract Blues (self-titled), RAI Trade/Tracce (Italian National Radio), Rome: 2010;
The Shoreditch Concert, Nicola Guazzaloca, Gianni Mimmo, Hannah Marshall and Leila Adu, Amirani Records: Pavia, 2009;
sync / shed, Alison Isadora, Jan-Bas Bollen, Daniel Beban, Jeff Henderson, Antony Donaldson and Leila Adu, Space CDs: Wellington, 2001.
Current Projects
The Miz'Ries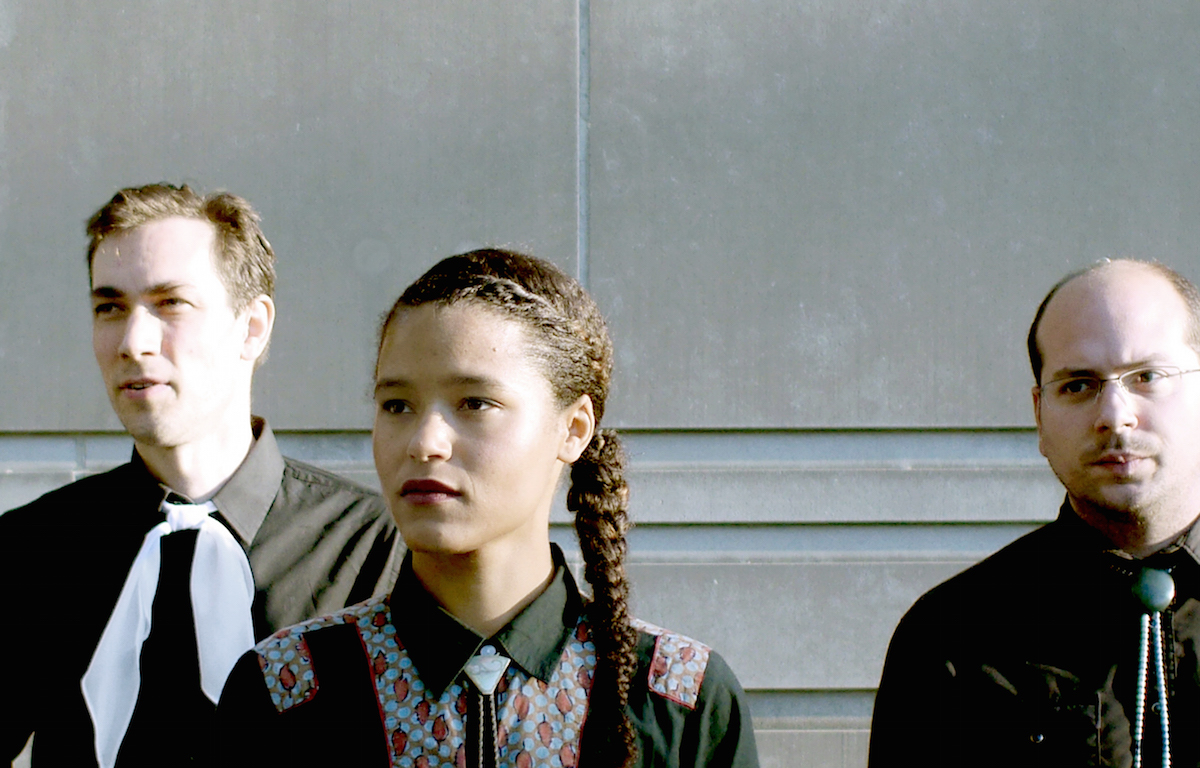 East Coast noise-pop band, The Miz'ries, combine extreme ambient broken turntable with effects loops by sheriff Quinn Collins and bespoke analog Snyderphonics synthesiser from mad genius inventor Jeff Snyder with vocals and electronic percussion from New Zealand, Ghanaian, British songstress Leila Adu. The Miz'Ries have been described as "a noise band that plays 3-minute pop songs", and as "the music that plays in the club the bad guys hang out in."

The Miz'Ries on Facebook

The Miz'Ries on Twitter
Partido Fondamentalista Del Sonido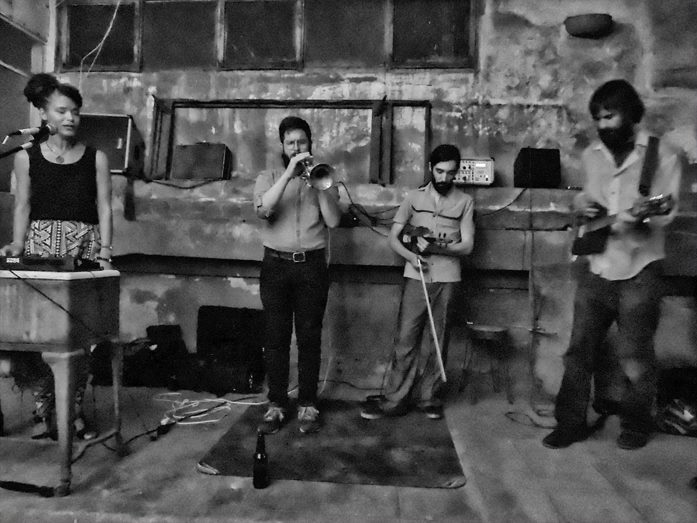 Leila Adu, voice, synth & electronics (NZ/NYC), Carlos Allegre, violín (Mexico), Misha Marks, lararra y corno barítono (New Zealand) and Jacob Wick saxophone (NYC).
Partido Fundamentalista del Sonido was formed when Misha Marks invited fellow New Zealander, Leila Adu, to play with Carlos Allegre and Jacob Wick on her two month residency in Mexico. Alfonso Muñoz has stepped in to replace Wicks, who is touring in the US, for this special last performance before Adu returns to New York. After shows and recordings, the quartet will be released on New York label, Belts and Whistles in 2017.
PAST PROJECTS
MarshallBeresfordAdu™
Hannah Marshall (cello) — Steve Beresford (electronics/piano) — Leila Adu (vocals/piano)
Live on YouTube @ the Fleapit, London, 30APR09
Truth in the Abstract Blues
Truth in The Abstract Blues the avant blues album — Fabrizio Spera (percussion), Mike Cooper (vocals, guitar & electronics) and Leila Adu (vocals, piano & jew's harp) — is OUT NOW on Tracce/Rai Trade
To buy & for more info: Cargo Records
In italiano: Goodfellas newsletter & mailorder