Leila Adu and Friends
Storefront For art and architecture
97 kenmare street
NY, 10012
From June 17th through September 9th, Storefront for Art and Architecture in Lower Manhattan will present an exhibition by artist Francisca Benítez and her explorations on the city through her work on performance and the politics of space. Her work features the Stop Shopping Choir's transformation of the storefront of a former bank in the East Village into the Earth Church. Fellow Stop Shopping Choir collaborator, Leila Adu plays two song and improvised music shows with collaborator artist-friends, activist-performing artist Savitri D, multi-instrumentalist-composer Erich Barganier and composer-producer pianist, Kwami Coleman
Leila Adu With kwami coleman & Erich Barganier
Thursday, July 6, 2023
5:00 PM – 7:00 pm

leila adu with Savitri D
Thursday, June 29, 2023
5:00 PM – 7:00 pm

Leila Adu, Ali Dineen and Friends
Thursday, June 22, 2023
7:30 pm Doors, 8 PM show
The owl Music Parlor
497 rogers ave,
Brooklyn, NYC 11225
"PERSPECTIVES" PROJECT – NEW ZEALAND PREMIERE
  University of Auckland (map)
New Zealand premiere of six new works for piano by Penny Axtens, Leila Adu-Gilmore, Leonie Holmes, Gemma Peacocke, Poulima Salima, Alex Taylor.
Henry Wong Doe Solo Recital – "PERSPECTIVES" World Premiere
Indiana University of Pennsylvania (map)
Perspectives project World Premiere (Livestreamed)
Gorell Hall, Indiana University of Pennsylvania
New works for piano and piano/electronics by Leila Adu-Gilmore, Penny Axtens, Leonie Holmes, Gemma Peacocke, Poulima Salima and Alex Taylor
Broad Statements Mini-Festival
SUNDAY, MARCH 12, 2023
7:00PM – 10:00PM
SOUTH OXFORD SPACE
138 SOUTH OXFORD STREET,
BROOKLYN, NY 11217 (MAP)
Broad Statements is The Rhythm Method's annual mini-festival celebrating creative music-making by women, non-binary, and gender-expansive people in a wide array of artistic styles. This year's line-up features andPlay duo, Leila Adu, Rose Stoller, Ava Mendoza, and The Rhythm Method.
7PM: THE RHYTHM METHOD
7:30PM: ROSE STOLLER
8PM: ANDPLAY
8:30PM: AVA MENDOZA
9PM: LEILA ADU
Tickets grant entry throughout for the entire evening's lineup. Space is limited, so reserve yours to secure a spot!
The Owl Music Parlor
Thursday February 2, 2023, 7:30 Doors, 8:00 Show
Zahra Alzubaidi // Leila Adu
A Brooklyn-based Iraqi vocalist, Zahra Alzubaidi performs a variety of Arabic music styles with a focus on Iraqi maqamat and atwaar. She has appeared with several ensembles in NYC, such as Safaafir & Hamid Al Saadi (Iraqi maqam), Takht al-Nagham (Syrian Music Preservation Initiative), The Brooklyn Nomads, among others. Most recently, she headlined a performance at the Brooklyn Maqam Hang. She has performed in venues including Lincoln Center, Metropolitan Museum, Roulette Intermedium, Rutgers University, and BMCC Tribeca Performing Arts Center.
$20 Suggested Donation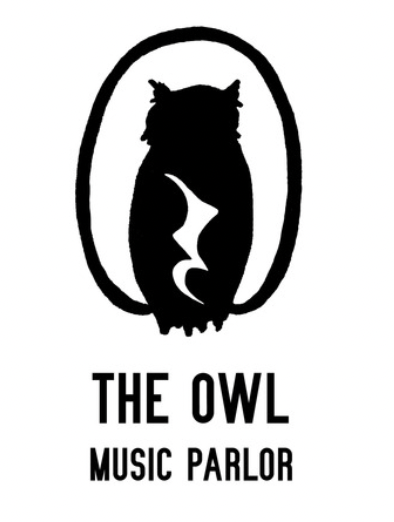 The Owl Music Parlor
Saturday November 5, 7:30 Doors, 8:00 Show
LEILA ADU // Ali Dineen
Leila Adu will play an intimate acoustic solo piano and voice performance sharing the bill with poet-composer, Ali Dineen. Ali Dineen is a poet-composer born and raised in Queens, whose lyrics are poetic and deeply personal, and highlight the intersections between personal experience, larger histories, and systems of power. Ali has performed at the Museum of Art and Design, the Caramoor American Roots Music Festival, the American Folk Art Museum, and the Brooklyn Folk Festival, among other wonderful venues, and was awarded the Helene Wurlitzer Foundation Residency in 2020. Ali is also the music director for local puppet troupe extraordinaire The Boxcutter Collective, arranges music and sings with Reverend Billy & the Stop Shopping Choir, and is part of a duet with the inimitable Feral Foster. Ali released a third album, Hold On, in 2020, and is currently working on a new piece about Joan of Arc.
$12 Suggested Donation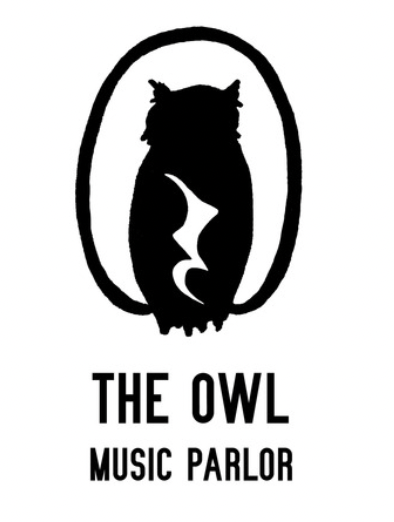 WoCo Fest 2022 AMAZE
Saturday May 28, 3:00PM
Leila Adu DUO with jon toscano
Info: https://www.strathmore.org/what-s-on/what-s-on-at-amp/woco-festival-2022-amaze/#bios
Standard Ticket: https://secure.strathmore.org/19974/19984
Full Festival Pass: https://secure.strathmore.org/19974/19975
---
Sunday May 22, 12:00pm
Leila Adu-Gilmore Carnegie Hall Commission Composition Première 
Bryant Park | Stage
Between 40th and 42nd streets and Fifth and Sixth avenues | Manhattan
New York
---
Bang

 

on

 

a

 

Can


LONG PLAY festival
May 1st, 3:00pm

Leila Adu TRIO with Jon toscano and jacob bills
Tickets and Info https://www.eventbrite.com/e/long-play-festival-2022-tickets-255193971037
BAM – The Adam
30 Lafayette Avenue, Brooklyn, NY 11217
---
Sō Percussion's Brooklyn Bound Jam
Thursday April 14, 8pm (in-person + online)
with Leila Adu, Sō Percussion, sandbox percussion, bard percussion
Tickets: $10 suggested donation https://sopercussion.com/donate/
Online (and In-Person below): Facebook event & YouTube stream
In-Person: 20 Grand Ave,
Brooklyn, NY
---
Carols After A Plague
Friday, December 12, 2021. 3:00 pm
St. Andrew's Episcopal Church, College Park, MD Tickets
Friday, December 17, 2021. 7:00 pm
Church of the Holy Trinity, Philadelphia Tickets
Sunday, December 19, 2021. 5:00 pm
Presbyterian Church of Chestnut Hill, Philadelphia Tickets
an evening of premieres from: Leila Adu, Ambrose Akinmusire, Alex Berko, Edith Canat de Chizy, Viet Cuong, Samantha Fernando, Mary Jane Leach, Shara Nova, Joseph C. Phillips Jr., Nina Shekhar, Tyshawn Sorey, LJ White
Carols have been commissioned by The Crossing, Michael and Lise Meloy, Kim and Ed Shiley, Steven Hyder and Donald Nally, The Bixby Family, an Anonymous Donor, and a consortium of The Board of Directors at The Crossing.
Saturday, October 23, 2021. 8:00 PM
Chamber Music NY presents: The Overlook Quartet
111 Amsterdam Avenue at West 65th Street
Bruno Walter Auditorium at the NYPL for the Performing Arts at Lincoln Center
The visionary new string quartet, The Overlook, brings a program of works by 20th and 21st century female composers to Chamber Music NY this fall.
The four works by Leila Adu, Eleanor Alberga, Shelley Washington, and Florence Price, journey from the celestial to the terrestrial. Adu's "If the Stars Align," incorporates spectralist microtonal harmonies
seamlessly with Baroque viol and Ghanaian highlife music.
No ticket required.
Sunday, October 10, 2021. 10:30 AM
GatherNYC Presents: Leila Adu
Museum of Art and Design
2 Columbus Circle | NYC
Leila Adu, an astonishing force in the space where electropop, avant-classical and singer-songwriter meet, gives a solo performance on voice and piano of her own music, joined by bassist Jon Toscano.
Tickets can be purchased here
Thursday, October 7, 2021. 1:00 PM
The Overlook Quartet Performs: "If The Stars Align"
4900 Independence Ave, Bronx, NY 10471
The Overlook is a quartet of accomplished string players dedicated to amplifying the music of Black composers, by looking to voices both celebrated and underperformed and seeking out living composers to perform and commission. Through this work, The Overlook upholds a commitment to a more representative canon. The quartet will perform "If the Stars Align," a program dedicated to the music of living Black female composers Leila Adu, Shelley Washington and Eleanor Alberga.
Free admission.
Saturday, July 31, 2021. 6:00 pm
Bang on a Can's LOUD Weekend
MASS MoCA's Hunter Center
North Adams, MA
BANG ON A CAN ALL-STARS play "The Pandemic Solos", commissioned by Bang on a Can.
World premieres by:
Leila Adu
Jeffrey Brooks
Sophie Cash
Florent Ghys
Trevor Weston
Tickets can be purchased here
Thursday, July 8, 2021. 7:30 pm
(Doors at 7:00 pm)
Min Kwon's America/Beautiful
The Green-Wood Cemetery
Brooklyn, NY
Although these past few years have left us deeply divided, America/Beautiful seeks to embrace our diversity, and remember that by understanding, appreciating, and celebrating our differences, we become stronger both as individuals and as a country. This is what America sounds like, come and listen.
Works by:
Bruce Adolphe
Leila Adu-Gilmore
Andrew Bambridge
Victoria Bond
Charles Coleman
Huang Ruo
David Serkin Ludwig
Jessica Meyer
Patricio Molina
John Musto
Qasim Naqvi
Greg Sandow
Juri Seo
Chris Trapani
Trevor Weston
Wang Jie
Tickets can be purchased here
Wednesday, July 7, 2021. 6:00 pm
If the stars align
Hispanic Society of America
614 West 155th St.
with special guest Tanya Birl-Torres
The Overlook, a string quartet of renowned performers and uptown residents dedicated to amplifying the music of Black composers and bringing high-quality chamber music performances to their neighbors, will survey four centuries of string quartet repertoire by Black composers, with a spotlight on living composers including Leila Adu, Forbes Graham, Jessie Montgomery, Daniel Bernard Roumain, Trevor Weston, Shelley Washington, and Eleanor Alberga.
Purchase tickets here
Monday, July 5, 2021. 5:00 pm
Miz'ries in New Jersey
139 East Delaware Ave Pennington NJ
AUDIOS AMIGOS: Pennington BBQ Edition
Event page here
Thursday, June 24, 2021. 12:00 pm
Improvised Concert
Rashid Johnson's "Red Stage"
Astor Place, between Lafayette and Cooper Square
Sunder Gagliani & Charlotte Braithwaite curate a day and night performance of singers and friends, including Daniel Carter, Leila Adu & Kai with readings from Alexis Pauline Gumbs' book Black Feminist Lessons From Marine Mammals
Tuesday, June 22, 2021. 5:45 pm
(Doors 5:00 pm)
Adu-Gilmore, Tchaikovsky, and Debussy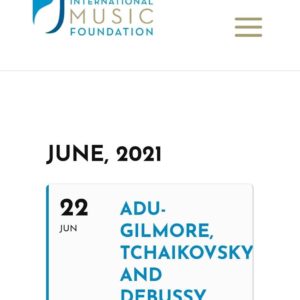 Leila Adu-Gilmore's Alyssum joins Tchaikovsky's Adagio Molto in E-Flat and Debussy's Danse sacrée et danse profane in a performance by the Chicago Lyric Opera and International Music Foundation.
Tuesday, May 25, 2021. 8:00 pm
(Doors 7:00 pm)
Leila Adu Trio with PUBLIQuartet
One heroine's journey through personal heartbreak to universal political truths and transfiguration. A mixture of art, song, and improv, composer and performer Leila Adu's vocal and piano performances transform and uplift hearts across the globe. In her first post-lockdown intimate live show, Adu's impressionistic love songs and fierce protest songs emit hope for our future. Adu's Roulette performance combines her trio, including long-time collaborator, bassist Jon Toscano with one of New York's premier string quartets, PUBLIQuartet.
Leila Adu: voice / piano
Jon Toscano: bass
David Frazier: drums
Curtis Stewart: violin
Jannina Norpoth: violin
Nick Revel: viola
Hamilton Berry: cello
Free Streaming is available, donate to Roulette
Purchase Limited Capcity Live-Show Tickets
Roulette
509 Atlantic Avenue
(Corner of Third Avenue)
Brooklyn, NY 11217
NEW YORK 
Thursday December 17, 2020
Mahakala
Streaming Online
Chatterbird, a Nashville-based chamber music ensemble focused on exploring alternative instrumentation and stylistic diversity, will collaborate with New Zealand-American composer Leila Adu to commission and perform a 20-minute chamber opera for two female soloists and a 12-member ensemble. The world premiere will take place in Nashville, Tennessee in November 2020. In addition to the ensemble and vocal soloists, the performance will feature guided improvisation from a local youth choir of eight to fifteen middle and high school students.
Sunday, November 15, 2020
Long Beach Opera Songbook 2020
Streaming Online, Purchase Tickets
The 2020 Songbook is a ticketed fundraising event featuring the premieres of up to twenty newly commissioned works created by emerging composers. The only parameters given to the emerging composers are that the piece be a reflection of an event or experience from 2020, be between 3-5 minutes long, and feature voice plus instrumental or electronic accompaniment if desired. The resulting 2020 Songbook will serve as an artistic time capsule of this very unusual time, as well as contribute to the creative economy by encouraging the creation of new works. The event will include world premiere performances of the new pieces, behind the scenes moments of creation, and interviews with the many artists and performers involved in the project. The commissioned composers will be mentored by Anthony Davis, Annie Gosfield, David Lang, George Lewis, and Du Yun, who among them have won three Pulitzer Prizes, a MacArthur Genius Grant and a Guggenheim Fellowship and have premiered some of the most interesting and dynamic contemporary operas presented in the 21st century. The evening will be hosted live by beloved star, Anthony Roth Costanzo, and will support Long Beach Opera's 2021 Season of Solidarity.
Wednesday, October 28, 2020
Yet Unheard – London Sinfonietta
Streaming Online
The London Sinfonietta begins its Southbank Centre season with a concert of music by established and emerging black composers, co-curated by leading composer and new music thinker George Lewis and experimental vocalist, movement artist and composer Elaine Mitchener.
Jason Yarde Rude Awakening (arr. Yong) 6'
Leila Adu-Gilmore Freedom Suite I and II 10'
Hannah Kendall Verdala 6'
Tania León Indígena 9'
George Lewis Assemblage 15'
Courtney Bryan Sanctum (arr. Bryan) 12'
Elaine Mitchener vocalist
Vimbayi Kaziboni conductor
London Sinfonietta
Sunday, October 4, 2020 – 7 PM EST
X AVANT Transmissions – Colour Wheel
Streaming Online
Cheryl Duval performs the piano solo Colour Wheel
Monday, August 10, 2020 – 7:30 – 8:30 PM
Reflect The Times – For  Edna
Streaming Online
Jannina Norpoth performs works for solo violin by Contemporary Black Composers and Amanda Gookin presents selections for solo cello that elevate stories of feminine empowerment through her initiative Forward Music Project. The two join composer Dameun Strange from American Composers Forum to talk about the practice that has led them to prioritize representation and social consciousness in their programming, commissioning, and performing.
Wednesday, June 24, 2020 – 3 PM EST
Amanda Gookin Cello Recital
Streaming Online
Program:
Leila Adu: For Edna
Allison Loggins-Hull: Stolen
Angélica Negrón: Las Desaparecidas
Nathalie Joachim: Dam mwen yo
Sunday, June 14, 2020 – 3 PM
BANG ON A CAN MARATHON
Streaming Online
… We'll have to wait for the world to heal.  But Bang on a Can is not waiting to find alternative ways to support our community of artists and audience among whom we find inspiration in both the best and most challenging times. We will start by re-setting the foundation. We plan to host a LIVE Bang on a Can Marathon
We are commissioning new music, paying performers, and we plan to do it again……..on Sunday June 14. And we want you to be part of it.  The Marathon will be streamed online, an important distinction is that it is LIVE, it will feature around 30 live performances from musicians' homes around the corner and around the country. Our curatorial focus is short solo performances, it will be hosted by Michael Gordon, David Lang, and Julia Wolfe.
Sunday, June 7, 2020 – 8 PM
PPE Into Prisons Vol. 6
Streaming Online
Join our PPE Into Prisons: Benefit Show Vol. 6 — THIS SUNDAY JUNE 7 @ 8P EST — all you have to do is click here! If you don't have Zoom, watch live at DJC Facebook page.
Event goes from 8P EST – 9:30P EST — no registration required. Donate to our campaign here.
JUSTICE FOR GEORGE FLOYD. BLACK LIVES MATTER. DIE JIM CROW.
Friday, March 20, 2020 – 8 pm
SMASH DIVISION: A Concert of Music by Leila Adu
Turner Hall, Blair School of Music
2400 Blakemore Avenue
Nashville, TN 37212 United States
NASHVILLE
Wednesday, March 4, 2020 – 7 pm
Sounds of Justice: Sun Ra Arkestra & William Parker's Inside Songs of Curtis Mayfield 
Town Hall
123 West 43rd Street
(between 6th Ave and Broadway)
NEW YORK
Saturday, February 29, 2020 – 7 pm
Ghostlillies
Studio Luz
106 Frost Street
NEW YORK
Saturday, February 8, 2020 – 7 pm
7pm: Leila Adu flowers, or die EP Release Show with Jon Toscano & Dylan Greene,
Rockwood Music Hall, Stage 1
Entry: Doors + Donation
8pm: After-party, Rockwood Music Hall, Stage 0
(Adjacent bar next to Stage 1 on Allen Street with After party drinks specials)
196 Allen Street, New York 10002
Lower East Side
NEW YORK
November 24, 2019 – 8:30 pm
String Quartet +/- if the stars align
Constellation Chicago
3111 N Western Ave, Chicago, IL 60618, United States
Chicago
Saturday, November 9, 2019 – 7 pm
Voices Unheard: Celebrating Diverse Composers
3800 The Clarice Smith Performing Arts Center
8270 Alumni Dr
University of Maryland, College Park, MD 20742-1625
College Park
Sunday, October 27, 2019 – 7 pm
Duo with Jon Toscano & Leila Adu
376 9th St, Brooklyn, NY 11215
NEW YORK
Thursday, October 17, 2019 – 7:30pm
DIVE DEEPER: GLOBAL IMPACT OF HIP HOP CULTURE AND MUSIC
Maimouna Youssef aka Mumu Fresh & Jason 'Timbuktu' Diakité moderated by Leila Adu-Gilmore
Harlem Stage
150 Convent Avenue
NEW YORK
Friday, September 27, 2019
Childrens Music Making Workshop with Alejandro VZE
Abajo Culture & Art Cafe
ACCRA
Thursday, September 26, 2019
Lucked In
Alliance Francais
ACCRA
Wednesday, September 25, 2019
Lucked In
Republic
ACCRA
Sunday, August 4, 2019
Terraza Monstruo – Impro 4
Partido Fundamentalista del Sonido (Leila Adu, Jacob Wick, Carlos Alegre, Misha Marks)
La Perrera Municipal
Revillagigedo 96, Azotea – Centro
MEXICO CITY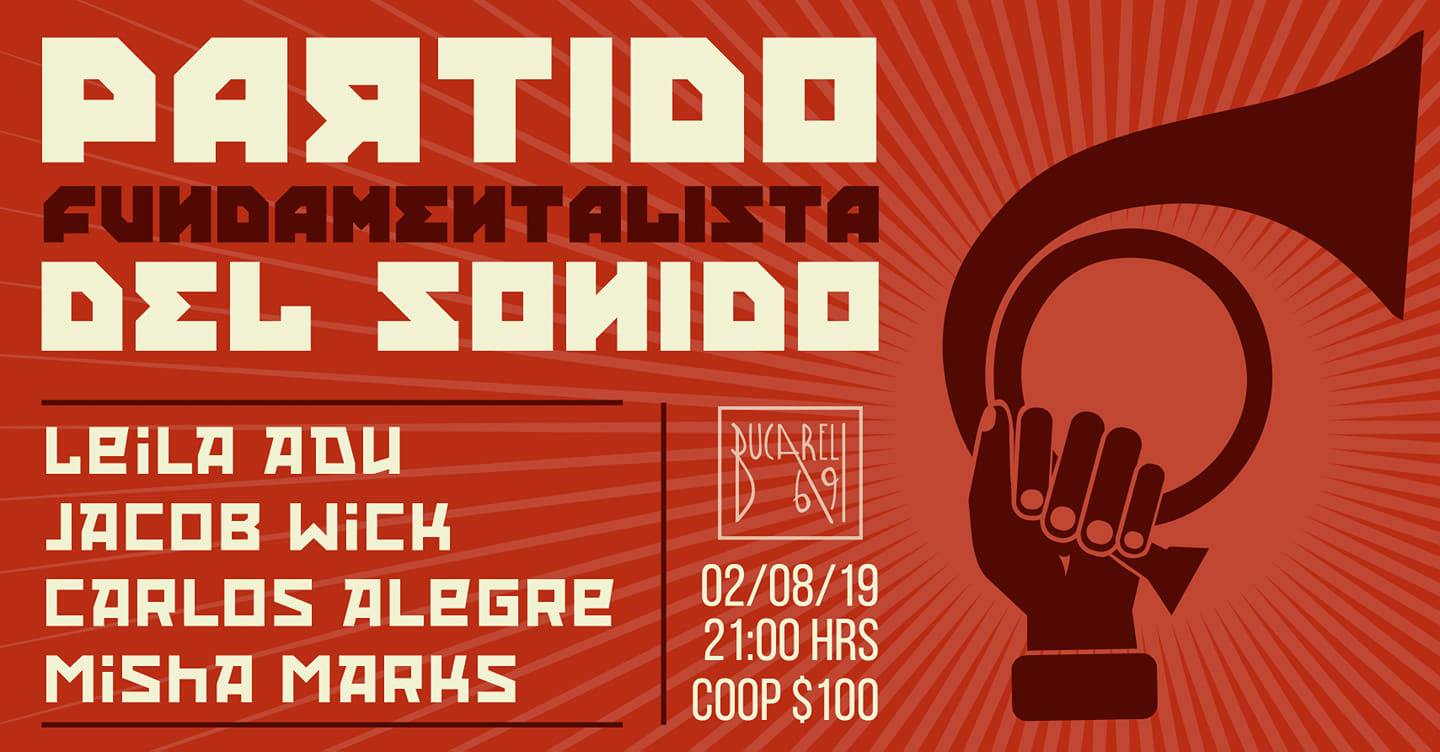 Friday, August 2, 2019
Partido Fundamentalista del Sonido
(Leila Adu, Jacob Wick, Carlos Alegre, Misha Marks)
Bucareli
69 Colonia Juarez, 06600 Cuauhtémoc
MEXICO CITY 
Tuesday, 20 Novembre 2018
Le Grand Salon Volant Festival
HOUDINI + PAULINE DRAND + LEILA ADU + CHRISTINE ZAYED + GORDA ENSEMBLE
Petit Bain
7 Porte de la Gare
PARIS 75013