Next month, the new album Ode to the Unknown Factory Worker is out on the Italian National Radio label, RAI Trade/Tracce, in the UK, USA, Germany, France and Japan distributed by Goodfellas. Tracce has achieved critical acclaim due to their previous releases including experimental legends Robert Wyatt, Anthony Braxton, Amiri Baraka and Matthew Shipp.
In Atlanta, Georgia, Leila performed on the outdoor stage at Centennial Olympic Park with Stoni Taylor and Miles of Stone and had two promo shoots.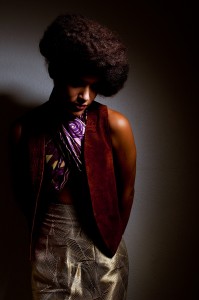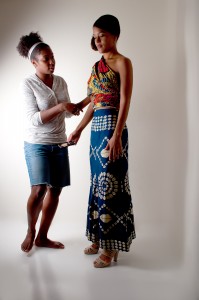 Award-winning Atlanta based UK photographer, Leon Dale, shot Leila who was dressed in African inspired garb by Eighty Jane, the Nigerian/American fashion stylist/poet which will feature in her hip chique fashion blog www.thefashioncult.com.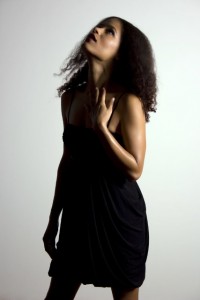 Tania Calderon, beauty, fashion and commercial photographer, took a series of images at her studio, Calderón Foto.
Also coming up in 2010, Minus Habens, the electronic label who have been releasing legends such Brian Eno, Depeche Mode, Angelo Badalamenti, Aphex Twin and Cabaret Voltaire will release MDF, the electronica project of De Santis. Tracks from the album feature Leila including the pre-release single "prendi uno" which was featured on New York based online community and festival URB ALT's digital download sampler with Flying Lotus, Gonjasufi and Jneiro Jarel. Leila is now working on a new solo album for 2011 using 'Ableton Live' to produce the set of electronic songs.
Performance of The City & The Voodoo Lady @ Urb Alt Fest 2010, 92Y, New York